For almost a month now I've been sketching the same place almost every morning. I've started this as my fix of loose drawing before the day's work of making huge drawings of Weinheim, which I enjoy a lot, but which also require a lot more planning and slightly tedious actions in their execution than quick location sketches. By now I've done 28 of these, with different views of the bridge, different media, different techniques and approaches. I've started in a completely different place, and since I drew this barely two weeks ago I've already arrived somewhere else. Everyday I'm curious where I'll end up – it is usually somewhere else than I expected to!
A selection of these will be on show at the
Open Air Gallery
art fair on this very same bridge on Sunday I July. My booth is number 10 — you're more than welcome to come by and say hello if you're in town…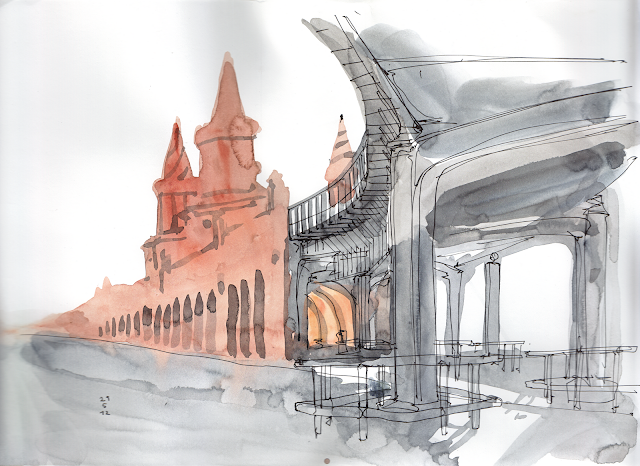 I usually do this starting around 6am in the morning, but the bridge is never empty, people coming and going from the nearby clubs on either side of the Spree, commuters, tourists, clubbing tourists aka the Easy Jet Set, bands coming from a venue, people collecting bottles etc.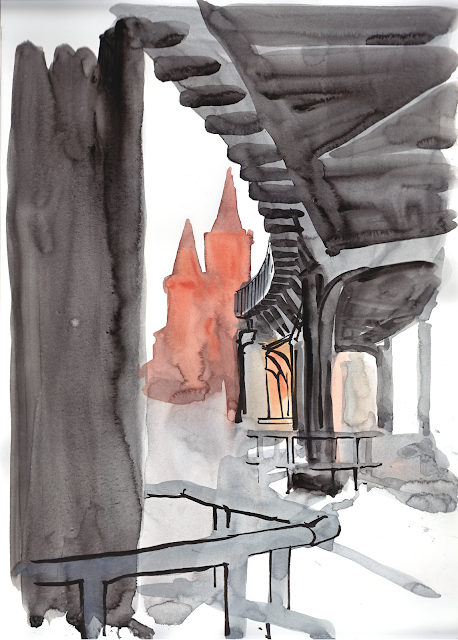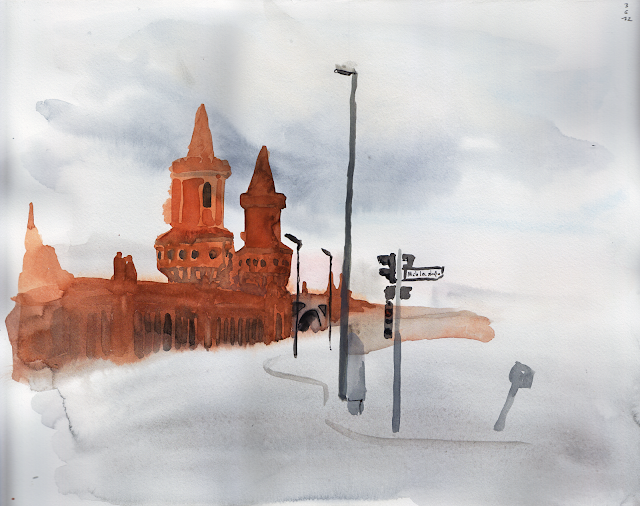 When I was drawing this two drunk guys sneaked up on me from behind, one started talking when he was only inches from my ear. He backed off as I hurled abuse at him. They tried making small talk, among other things telling me that this reminded them of Moscow.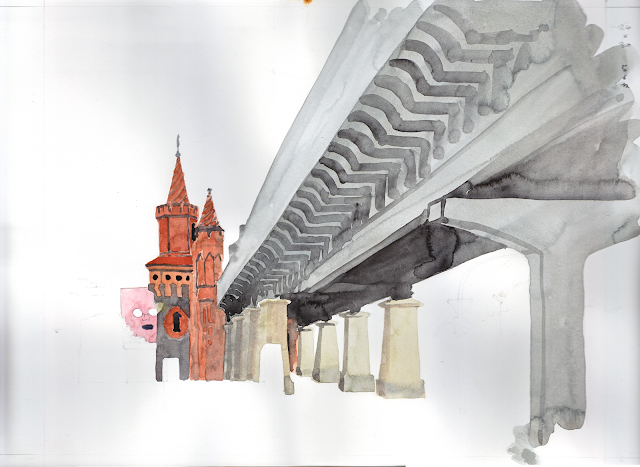 The morning after the CSD the people talking to me, whether drunk or not, where quite a lot nicer than usually.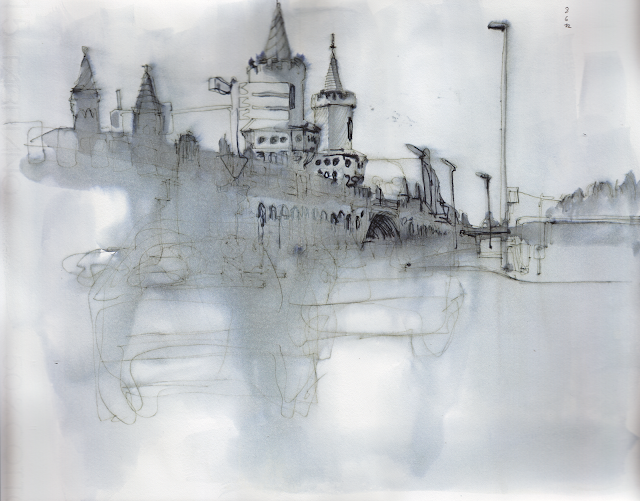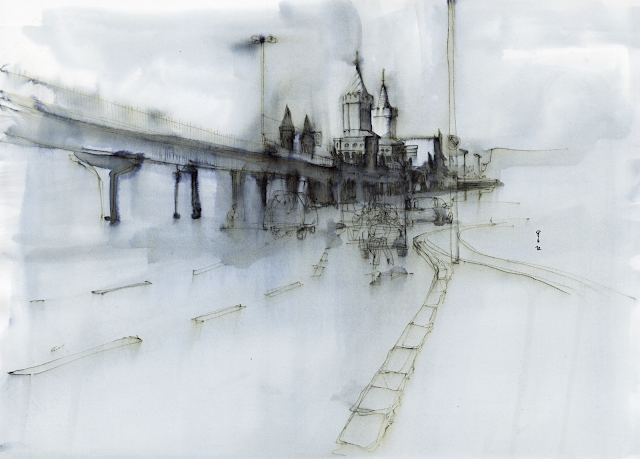 Still, some days are just a bit too cold. It is windy on and around the bridge, I usually prefer views that have me sitting in the shade, and after sitting still for an hour, well, it gets cold. And I refuse to get out my winter jacket. It's June, for god's sake! But If the weather stays like this I'll have to…