Hello all my name is Conor Coady and I come from Dublin Ireland. I learned about urban sketchers from my wife Antje who is from Binz auf Rügen and has been an urban sketching member since 2010. We both attended the Barcelona symposium this past summer which was a great experience and one which has changed the way I work, it was also a great opportunity to meet so many talented and inspirational artists. Since then we`ve met up with Berlin Urban Sketchers on a couple of occasions and gotten to know some of the regular contributors to this blog (which has been an equally gratifiying experience). We´ve been living in Berlin since 2011 with our cat "Dicke".
Below are some samples of recent work I´ve done on and off Berlin public transport system more of which you can find on my blog at
http://conorcoady.blogspot.de/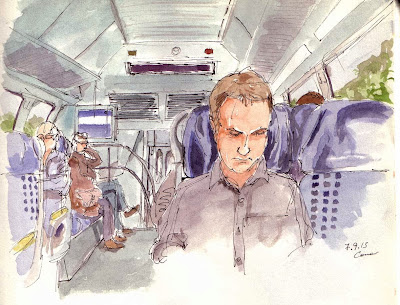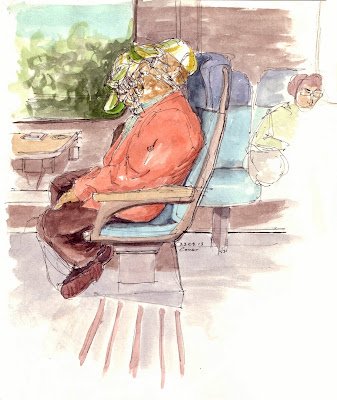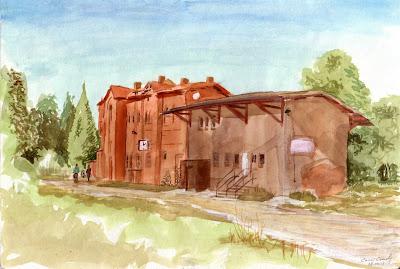 Justus Delbruck Haus Jammlitz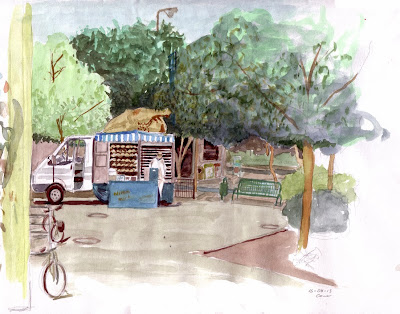 Chicken on the roof in Köpenick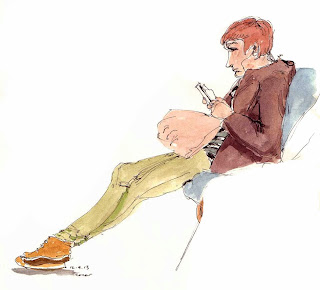 ich verspreche in zukunft mehr Deutsch zu schreiben.